How to Choose the Best Online Ordering System in 2022
If you own a food-related business, like a restaurant, opting for an online ordering system on your website is a smart move. But why is that? Well, the online ordering segment will exceed $330 million in total value by the end of 2022. And revenues are expected to continue to grow in the future.
Key reasons for this increase in revenue include the recent pandemic and the growing familiarity of all generations (including Millennials and Gen Z, of course) with online transactions.
Still, choosing the best online ordering system is not always easy. For this reason, this article explores what an online ordering system is and how such a tool can help your business.
By the end of this 5-minute read, you will also know how to choose the best ordering system for your website.
What is an Online Ordering System and How Does It Help Businesses?
In a few words, an online ordering system is comprehensive software that allows you to set up an ordering section on your website, social media accounts, or mobile application.
With such a system, you can easily track and manage your customers' online orders, take their payments, create promotions, collect important data, and much more.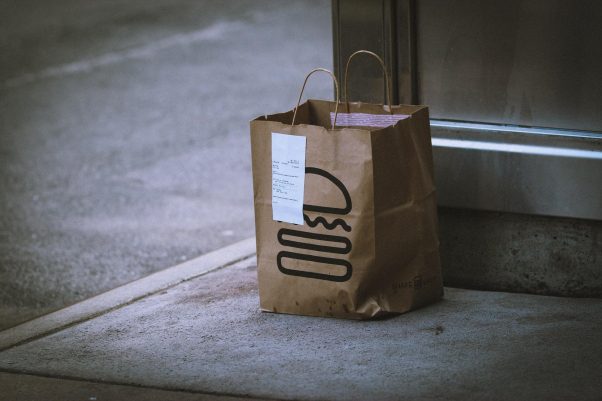 Clearly, an ordering system is essential for restaurants that want to have a strong online presence. There are many ways you can benefit from such a system:
1.
Boost your sales and gain exposure for your business
2.
Eliminate traditional ordering errors
and manual orders
3.
Save time
via efficient order management
4.
Boost your customer experience
| Ease of ordering
5.
Reward loyal customers
via promotional marketing
6.
Gather customer data
to optimize your products/services
8.
Outshine your competitors
7 Variables to Consider When Choosing an Online Ordering System
So now that we have analyzed the benefits of online ordering systems, there's only one question left to answer: How do you choose the best ordering system for your business? Well, there are 7 variants that you should definitely consider:
1. Customization Options and Compatibility
Starting with customization options, you should always have the ability to integrate your brand personality into an online ordering system. So, opt for an ordering system that lets you choose between numerous pre-made templates and allows you to customize them by adding your company's logo, colors, fonts, etc.
Also, you should make sure that the system you choose is fully compatible with the CMS (Content Management System) you are currently using (e.g. WordPress CMS), otherwise you will not be able to integrate it with your website.
Read Also: Residential Door Locks – Door N Key Locksmith Can Give You The Best!
2. General and Niche Features
Some of the top-tier online ordering systems on the market offer niche-specific templates that you can use. Let us say you own a Chinese restaurant. What's better than a pre-made template tailored specifically to your niche's needs?
Other general ordering features like an app for customers, multilingual support, and built-in printing capabilities are just as important, of course. That's why it's wise to make a list of all the general and niche features you need before making your selection.
3. Promotional Marketing Features
A recent study shows that about 70% of people wish they received product promotions more often. Besides, promotions and special offers are a perfect marketing tool when it comes to online orders.
Therefore, it is very wise to opt for an online ordering system that allows you to easily create unique offers and special promotions. Combined with SEO marketing and other tactics, promotions can also drive more traffic to your website and ultimately increase your sales.
4. Ease of Use
Understanding how your chosen system works and taking full advantage of its capabilities will help you achieve multiple goals. This is why you should opt for an ordering system that is relatively easy to learn.
.
You should also make sure that the system you choose has a good support team and detailed documentation that will help you get familiar and gradually master the features it offers.
5. Overall Customer Experience
While a visually appealing ordering template is important, you should always prioritize the customer experience. Keep your ordering system template simple, lightweight and easy to understand. A guest should have no trouble browsing the menu, selecting products, and paying for the order.
6. Customer Data Features | Analytics
A great restaurant delivery software will allow you to easily gather the data you need from your customers and get their feedback.
By listening to what your customers have to say about your products and services, you can perfect your support and build a top-notch reputation.
7. Pricing
Last but not least, pricing is important for businesses. There are some online ordering systems that you can integrate into your website and app for free. This gives you the opportunity to gradually adapt your ordering system to your needs.
So before you decide on the best system for your business, check and compare the fees and monthly costs.
Is There an Online Ordering System That Meets Your Restaurant's Needs?
Although there are plenty of online ordering systems on the market, few of them meet the above variables.
After all, it is a challenge to find a system that is easy to learn and at the same time very powerful in terms of ordering features. The GloriaFood online ordering system, however, meets all of the above requirements.
It offers everything you need to increase your sales and manage your online orders. The system is also completely free and can be easily integrated (as a widget) into your website, Facebook page, and mobile app.
Wrap Up
Nowadays, every restaurant that wants to be one step ahead of the competition has an online ordering system. In this article, we have analyzed how such a tool can help you increase your sales, provide a better customer experience and manage your orders effectively.
Even though choosing the best online ordering system is not an easy task, you should keep in mind that it has everything to do with your needs and preferences.
Therefore, ease of use, scalability, user experience and pricing are the most important factors that can help you make the final choice.